Our Story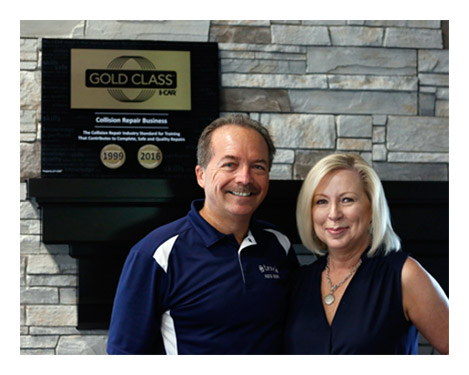 On June 30, 2015, Mike Beshears, a 20 year employee, along with his wife, Cindy, purchased Steve's Auto Body.
Mike entered into the industry in 1977 with State Street Auto Body where he started out in detailing vehicles. He then moved into the body shop and paint shop to learn that aspect of the business.  In 1985, Mike decided he wanted more of a challenge.  The next step was to learn the estimating, customer service and management portion of the business.  Mike always enjoyed building working relationships with the many insurance companies, vendors and customers who he has had contact with.  Mike was hired by Steve's Auto Body in 1995, so it seemed like the next step for him to purchase the business when the opportunity arose.
Cindy was employed for 24 years in the legal profession before pursuing a 11 year career as a sales manager for a local builder. She is now full time at the shop and handles the advertising, marketing, website, and assists in office support.
Mike and Cindy live and work in O'Fallon and are proud to serve the O'Fallon and surrounding communities.
Our History
Steve's Auto Body was founded in 1975 by Steve Maher.  Steve first opened a small shop in Belleville behind White Cottage and expanded to O'Fallon in 1989 where with the help of many dedicated employees grew the business to be one of the most respected collision centers in the area.
Meet Our Team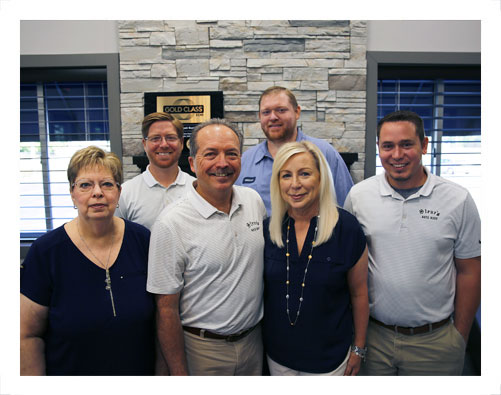 Our team is dedicated to providing you the best car repair services around. Click the button below to learn more about them.
MEET OUR TEAM »