Hoernis Auto Body
---
Steve's Auto Body acquires Hoernis Auto Body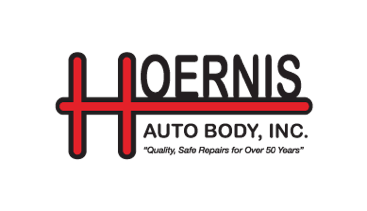 BELLEVILLE, ILLINOIS – March 31, 2021 – Steve's Auto Body, of O'Fallon, Illinois, a leading collision repair center in the Metro East, announced today that they have acquired Hoernis Auto Body, Inc. of Belleville, Illinois. The acquisition enhances their position as the premier family-owned and operated collision repair centers in Southern Illinois. "It was an excellent opportunity for us to grow our brand while being able to carry on the great legacy of Hoernis Auto Body. We are excited to see both locations and employees continue to thrive", said Jordan Beshears, Vice President, Steve's Auto Body.
This acquisition continues Steve's Auto Body's commitment to setting the highest quality standards in collision repair while sustaining the personalized service customers have trusted for years. "We are excited about the acquisition of our company by Steve's Auto Body", the Hoernis family stated. "This acquisition will enhance the customer experience from the Belleville facility while implementing the latest innovations in repair processing."
About Hoernis Auto Body, Inc.
Hoernis Auto Body was founded in 1964 by James L. Hoernis. Long known for high quality work, and outstanding customer service, Hoernis has grown to become the oldest and most respected collision repair center in Belleville, Illinois. The business has always kept up with current technology in automotive design and repair methodologies. It was one of the first collision repair centers in the area to have the ability to repair the "Unibody" type vehicles introduced to the market in the late 1970's and early 1980's. More recently, the shop was the first in the area to adopt environmentally friendly water- based painting systems. Since 1982, the company has been led by James's son, Russell Hoernis, who has worked with his siblings Debra Kruep, and Steve Hoernis, to carry on the family tradition.
About Steve's Auto Body
Steve's Auto Body, founded in 1975, has been prominent in the O'Fallon, Illinois landscape for decades. Owned and operated by the Beshears Family, Steve's has emerged as the leader in collision repair in the Metro East. Steve's long-standing commitment to superior quality, exceptional customer service and emphasis on training & innovative processes has set it apart from the competition. Faster repair times, top tier customer service scores and competitive pricing allows Steve's to provide its customers, insurance partners and dealership partners an experience that places it at the top of the industry. Steve's acquisition of Hoernis will allow it to continue its promise to set the standard in collision repair.